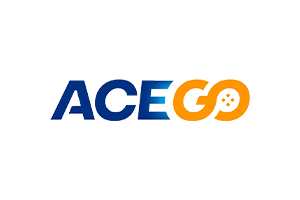 Category

Game Asset Aggregator with Fintech Payments

Business Model

Game Assets with Payments

Website

Contact Person

Business Email

Founded

Other Information
Acego Pte Ltd
Pitch
ACEGO is a game publishers aggregator which helps to enable them from Web 2.0 to Web 3.0 for elevated user experiences. ACEGO uses Slash as the Web3.0 payment gateway for Web3.0 assets. Slash is a decentralized payment protocol where Slash Payments (slash.fi) is a non-custodial and on-chain decentralized payment protocol, that enables merchants to immediately accept any ERC20 token as payment without worrying about the volatility and token management risks.
Problem
Fragmentation of Game Assets: The gaming industry has seen exponential growth in the number of games, each with its unique in-game assets. These assets range from virtual items, skins, characters, to even in-game currencies. The sheer volume and diversity of these assets can be overwhelming for players and collectors.
Lack of Interoperability: Game assets are often siloed within specific game ecosystems, making it challenging for users to utilize their assets across different games or platforms. This lack of interoperability limits the value and utility of these assets.
Trust and Scams: Trading and selling game assets can be risky, as players are often unsure of the authenticity and fairness of transactions. Scams, fraud, and counterfeit assets are common issues in the secondary market for game assets.
Incentivization: While there are rewards in games, there is no proper way for gamers to convert them to real-world currency for spending legally.
Opportunity
Aggregation and Accessibility: Acego has the potential to centralize and aggregate assets from various games and platforms. This simplifies asset management and makes it easier for players to access and utilize their virtual possessions.
Interoperability: Acego can enable cross-game or cross-platform interoperability, allowing users to use their assets in different games or even outside the gaming world. This opens up new possibilities for players and collectors.
Secondary Markets: Acego can create secure secondary markets where players can buy, sell, and trade assets with confidence. Smart contracts and blockchain technology can ensure transparency and authenticity.
Monetization: Players can monetize their in-game assets by participating in these secondary markets. This provides an opportunity for gamers to earn real-world value from their virtual possessions.
Ownership and Digital Rights: Acego can facilitate the concept of true ownership, where players have control over their assets and digital rights. This aligns with the principles of blockchain technology and non-fungible tokens (NFTs).
Community and Social Features: Acego can create communities and social features around game assets. Players can connect, discuss, and share their collections with others who share similar interests.
Collaborations and Crossovers:
Acego can encourage collaborations and crossovers between different games, potentially creating unique and exciting experiences for players.